One does not simply receive a Dukes Choice award - they experience it :-) I've heard in the past from friends who have received the Dukes Choice award in the mail that it is quite a process, so I decided to document the extent of packaging involved in shipping Duke from California to New Zealand...it is, considerable :-)
For those wondering why a Dukes Choice award turned up on my doorstep, I refer you to the announcement that ControlsFX won the award at JavaOne 2017. I am incredibly proud of this project, and as I said then - this is an award for everyone involved.
Here's the unboxing of Duke: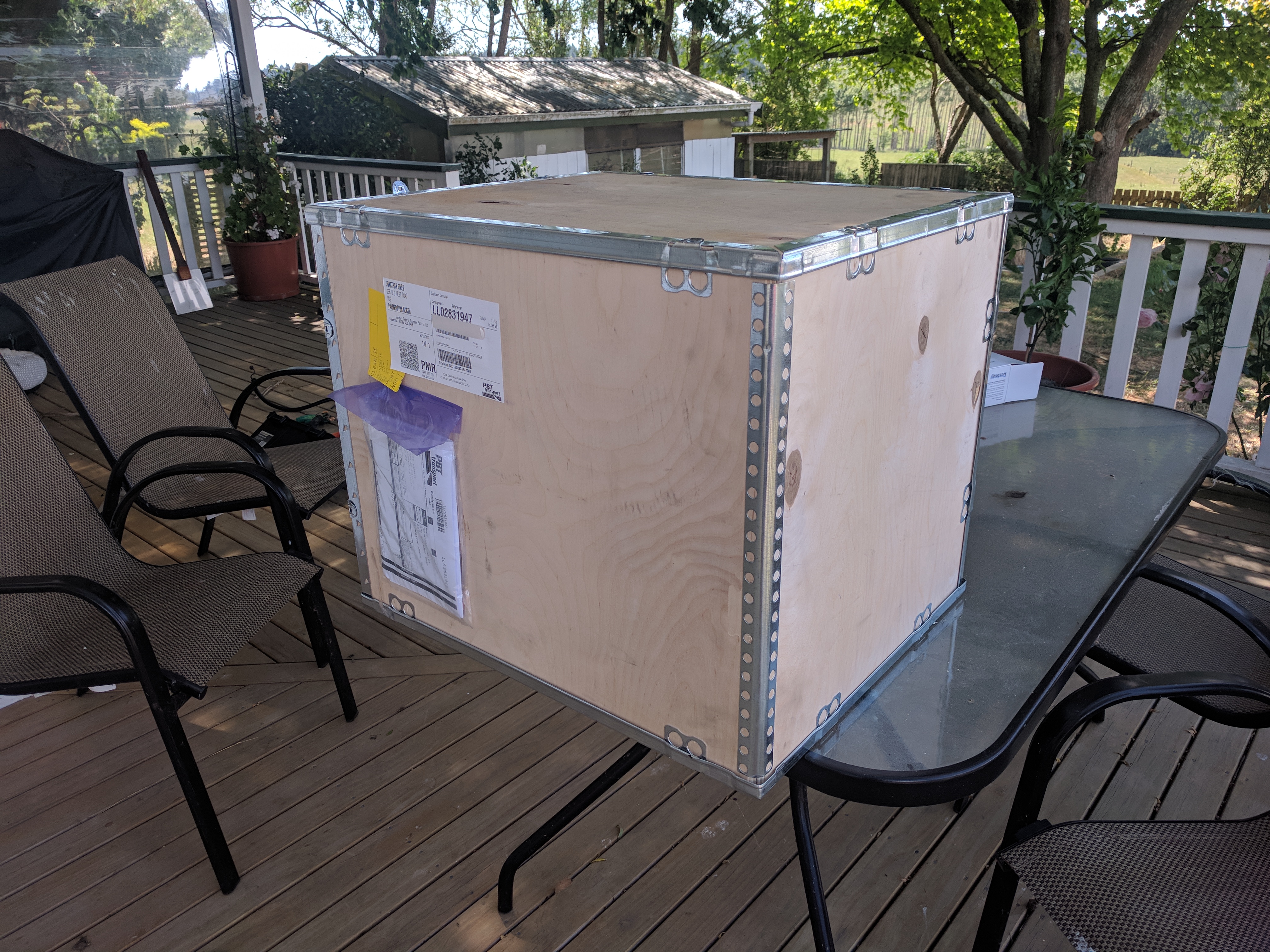 Duke arrives in a very big, wooden box.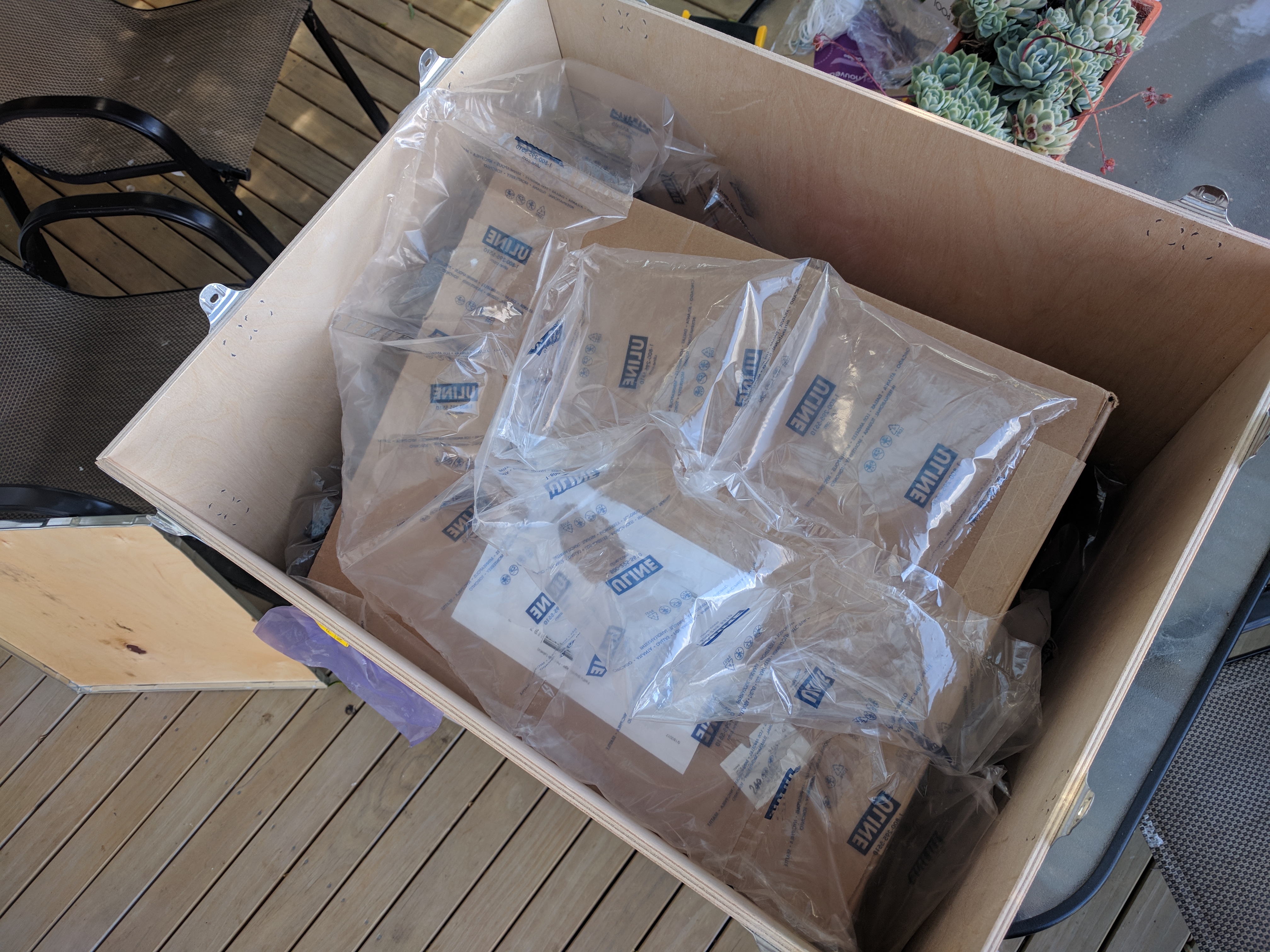 Which contains bubbles and a smaller, cardboard box.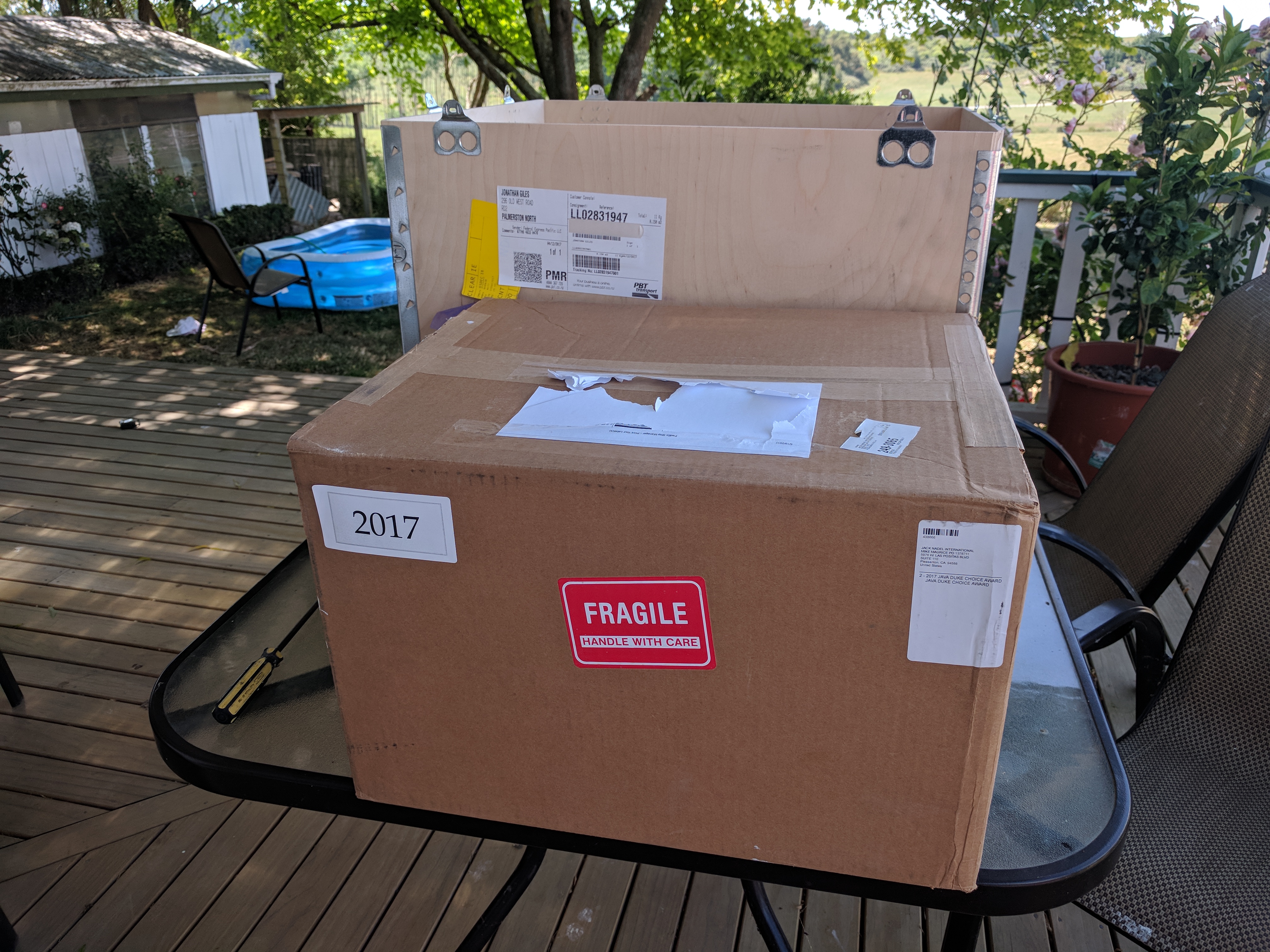 The smaller box, extracted out of the larger one.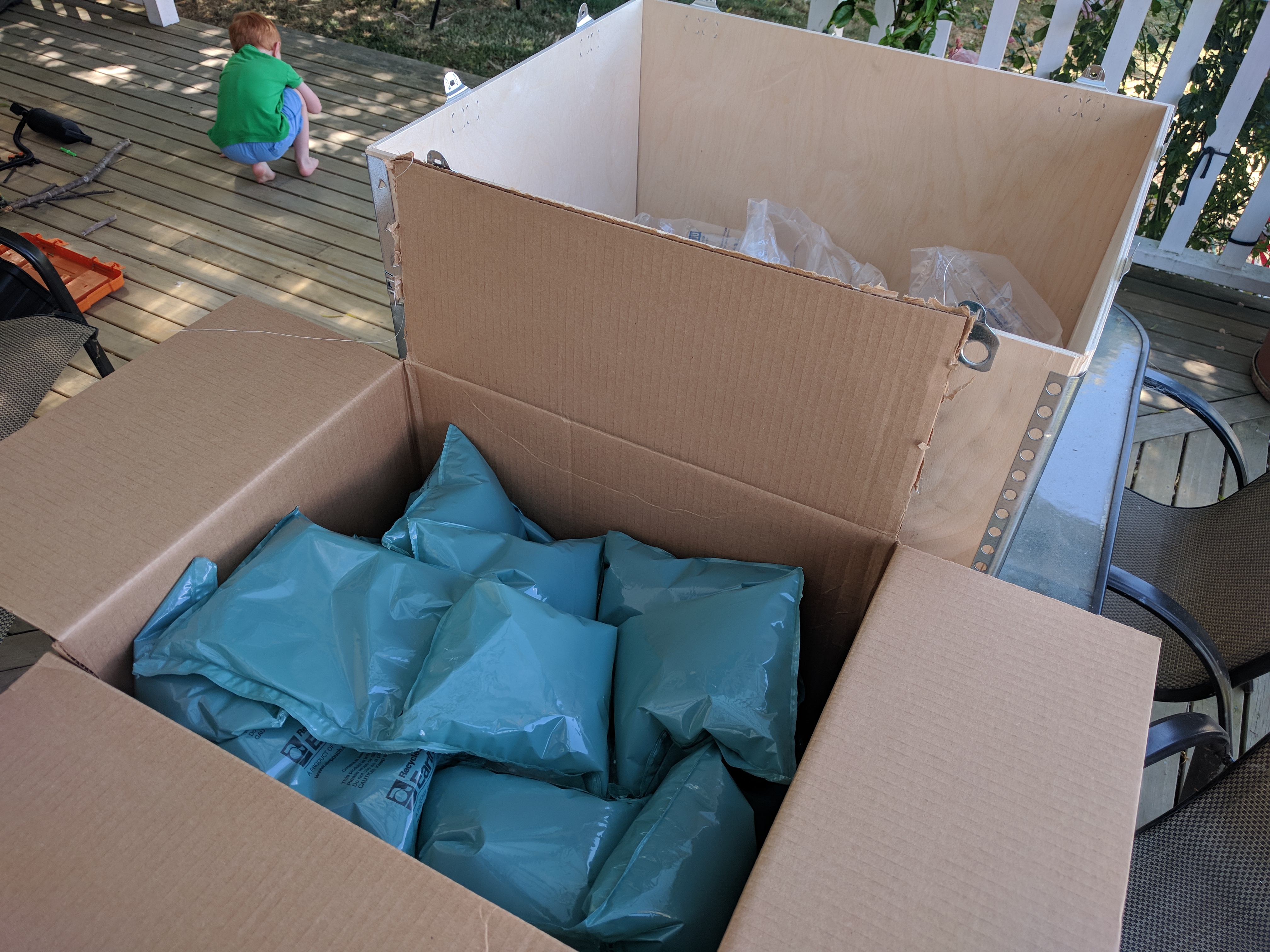 which contains more air bubbles.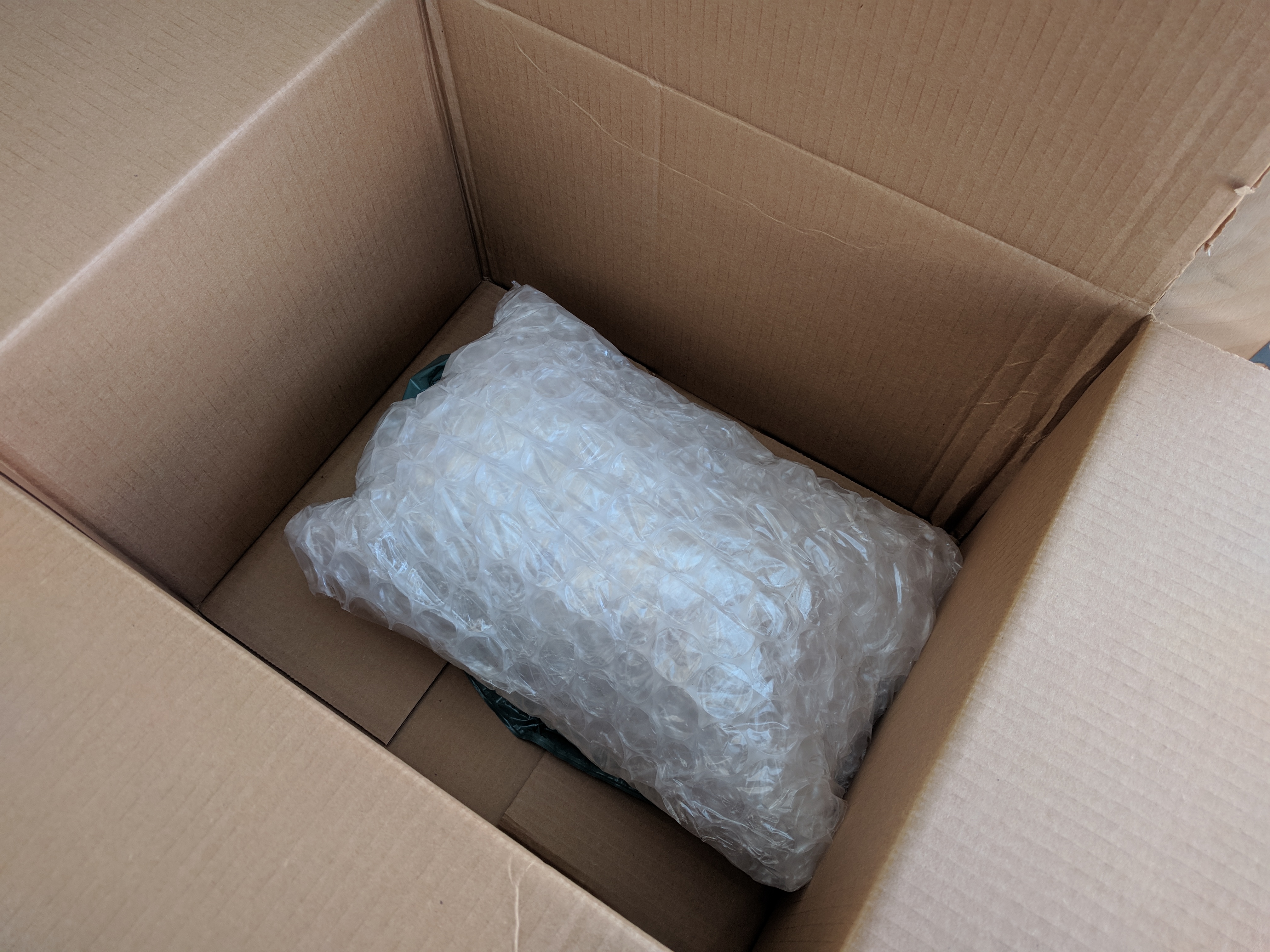 Underneath the air bubbles, Duke is bubble wrapped.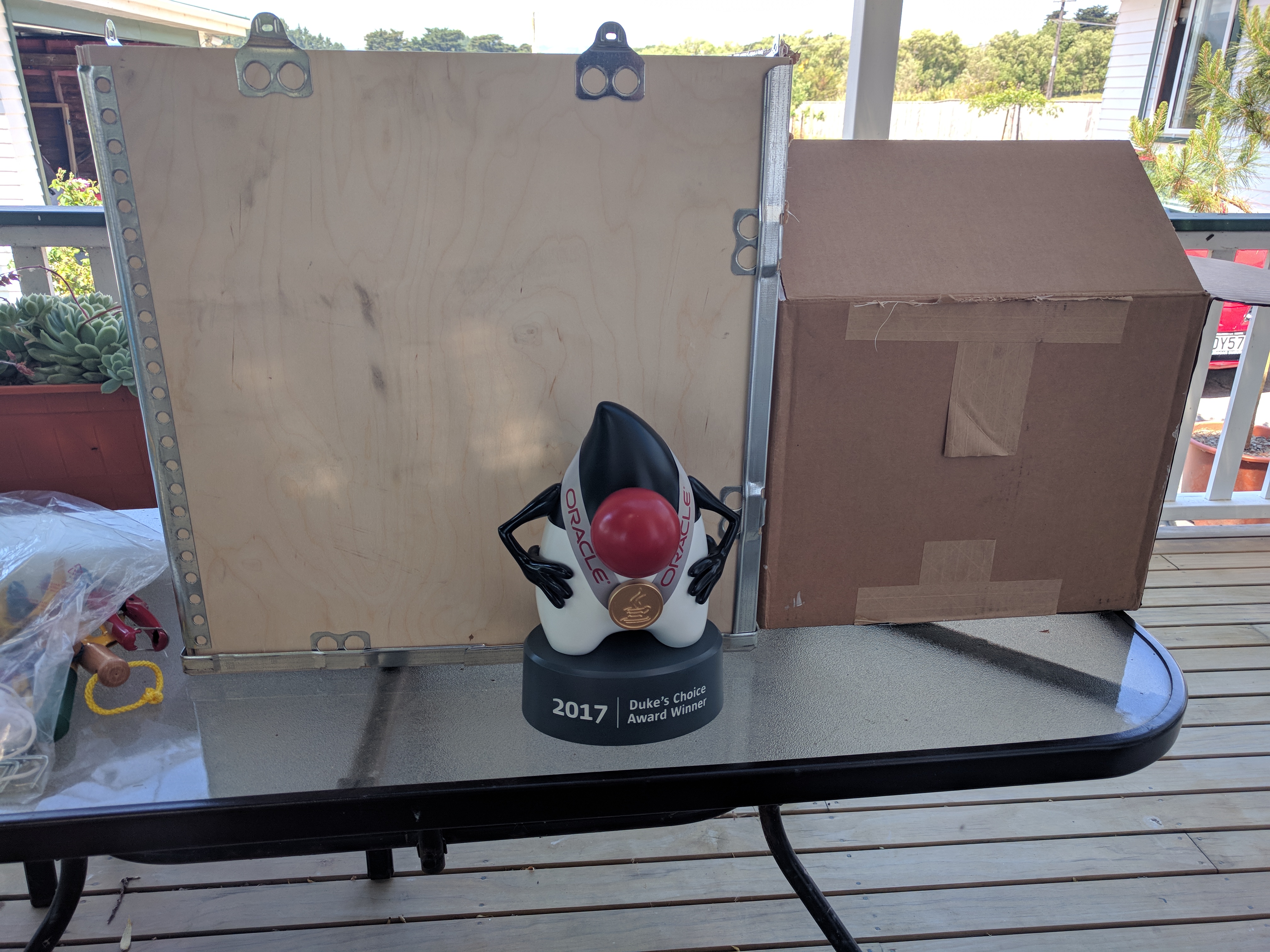 A fair amount of packaging for little old Duke.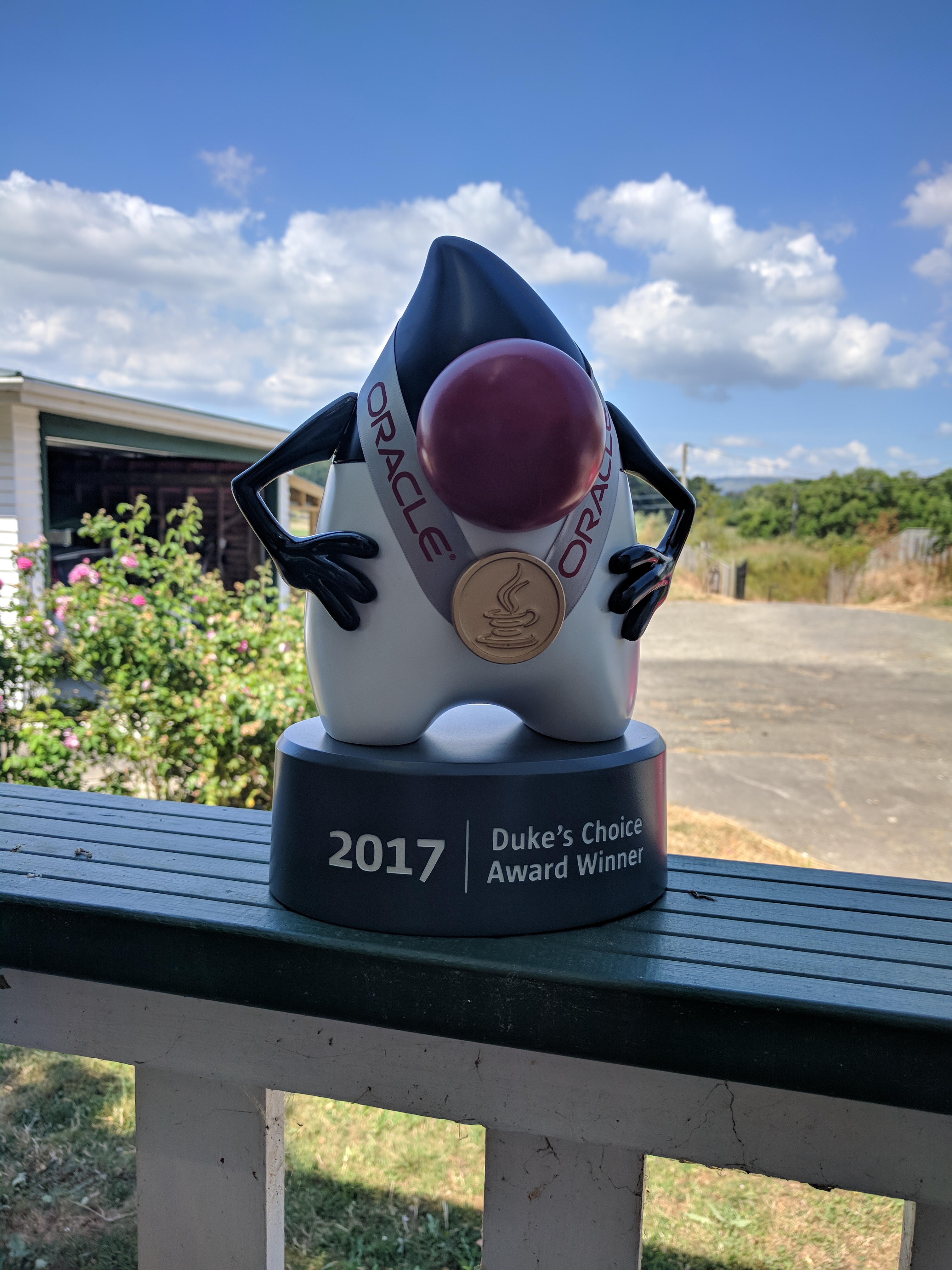 Duke surveying his new home.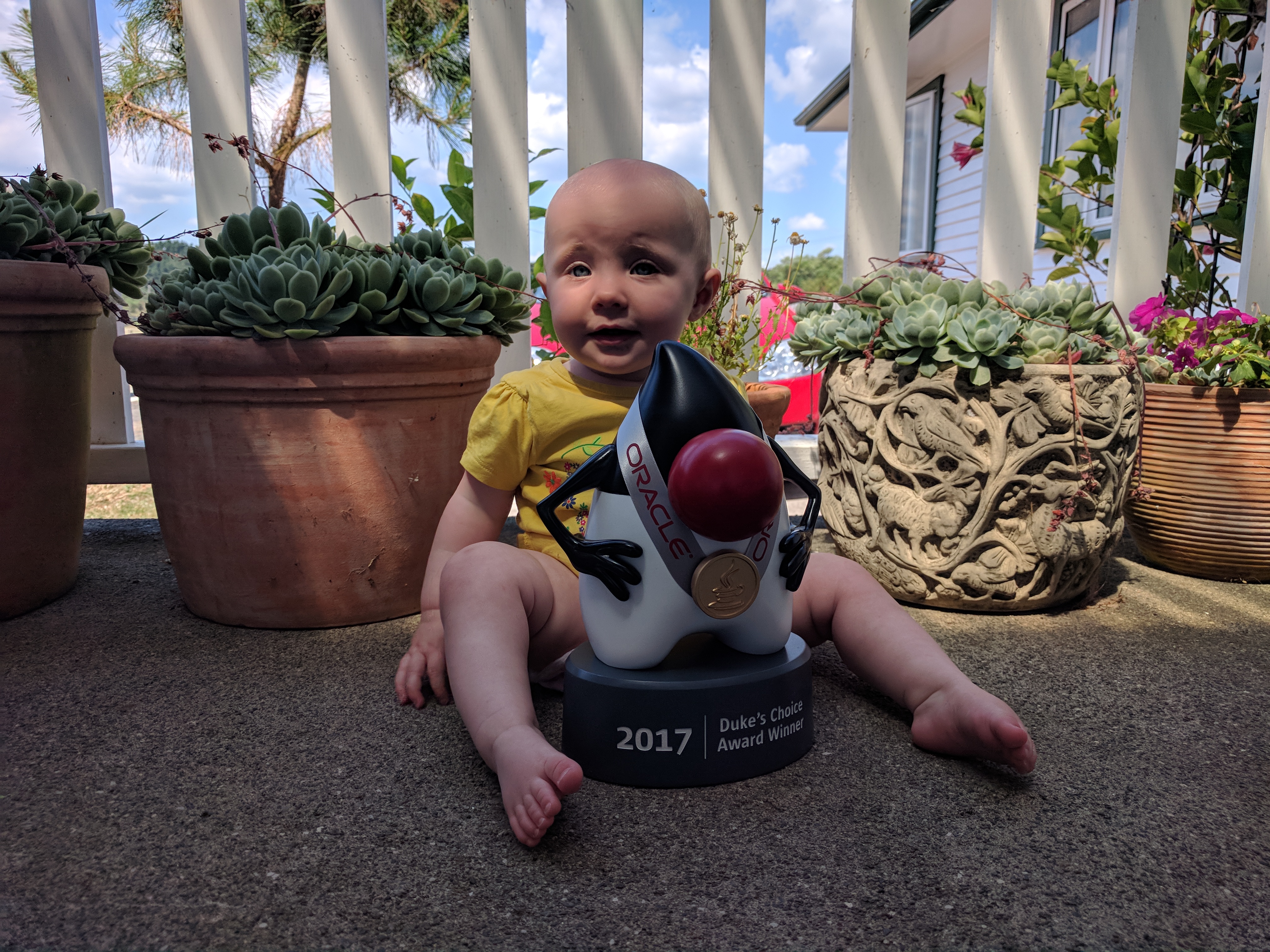 Pippa gets her turn with Duke.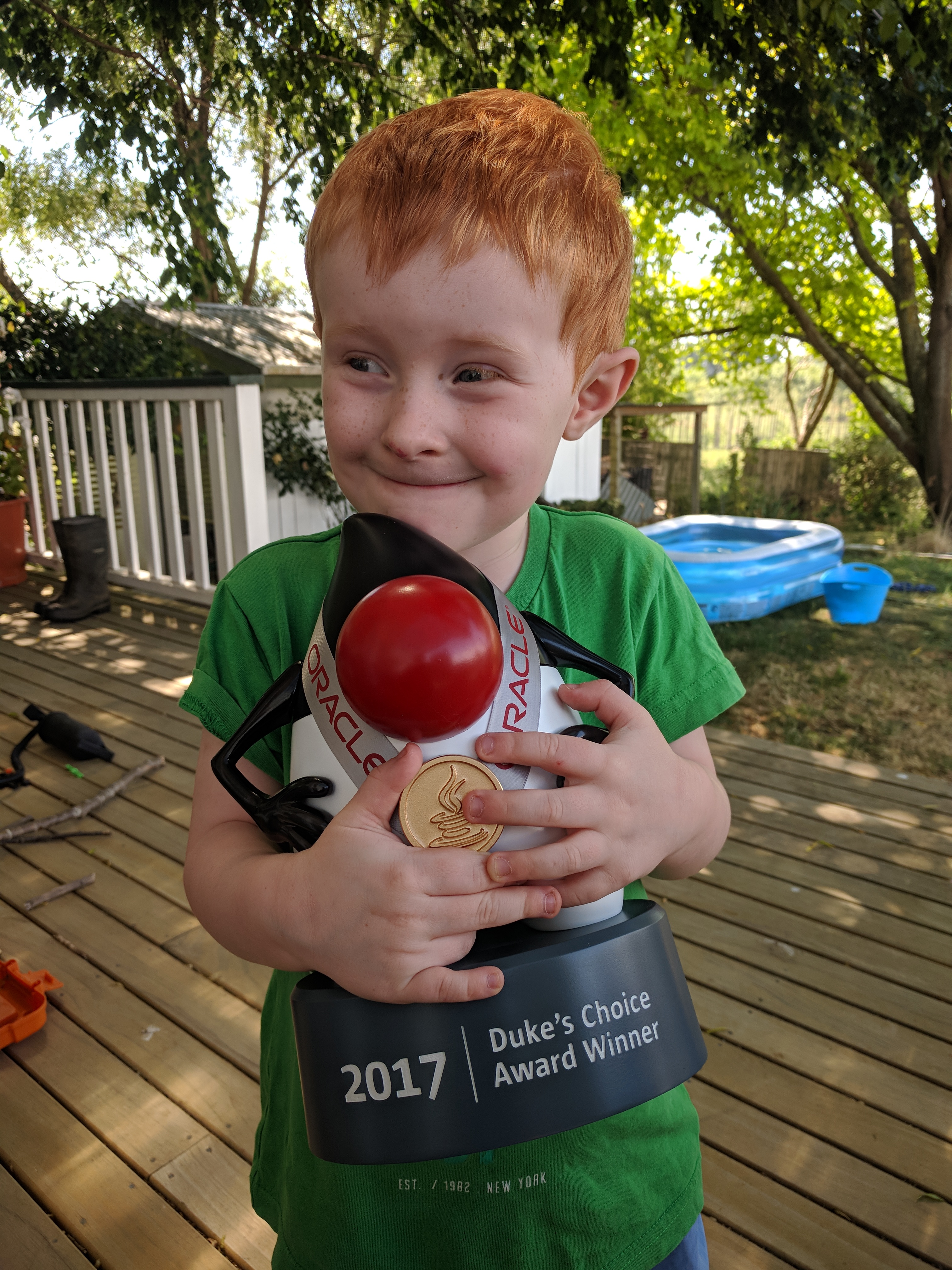 Henry takes Duke for a tour of the yard.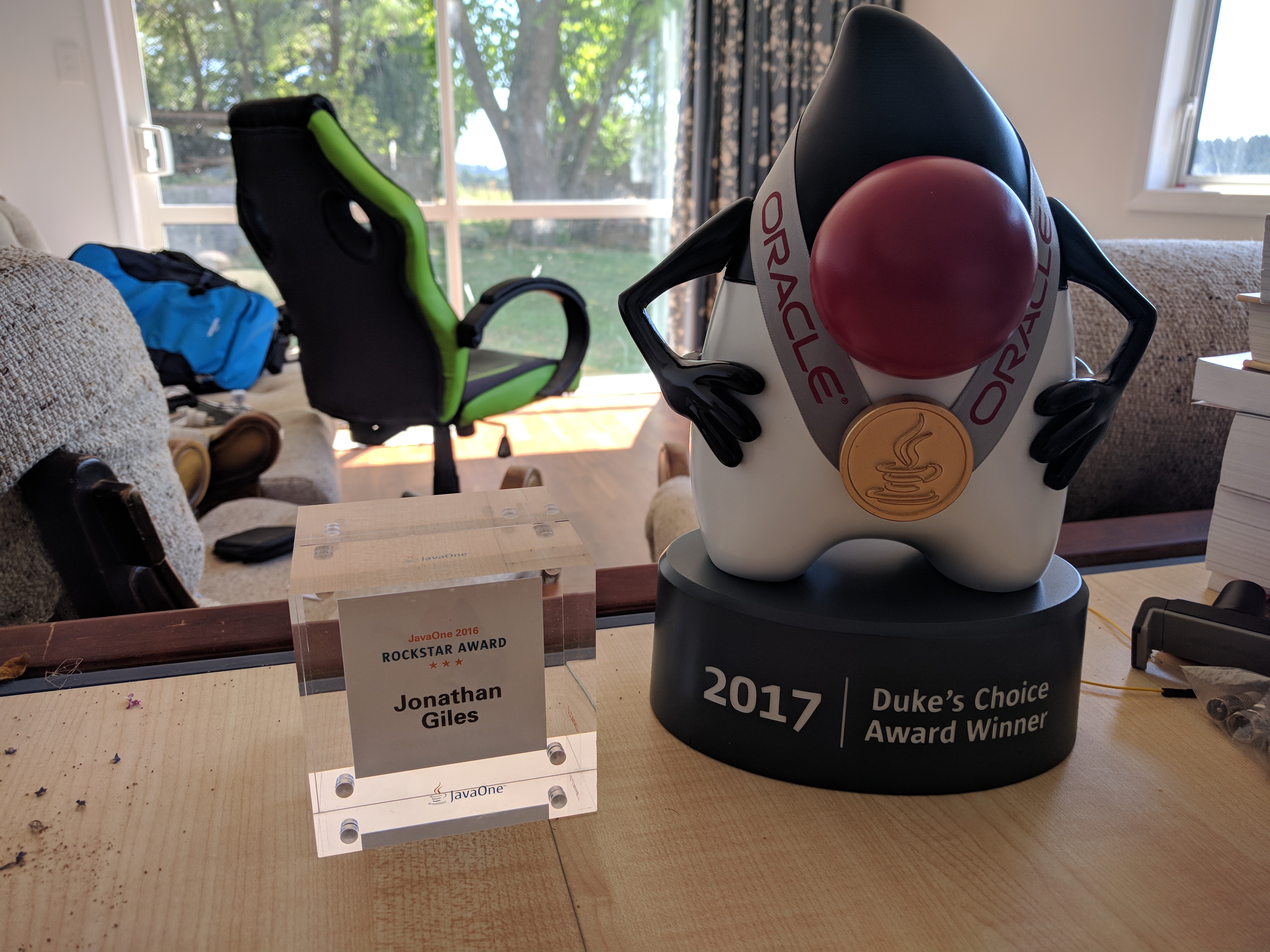 Duke moving in to my office next to my JavaOne Rockstar award.